Bugs

Hi everyone,
I'm currently creating a page with this: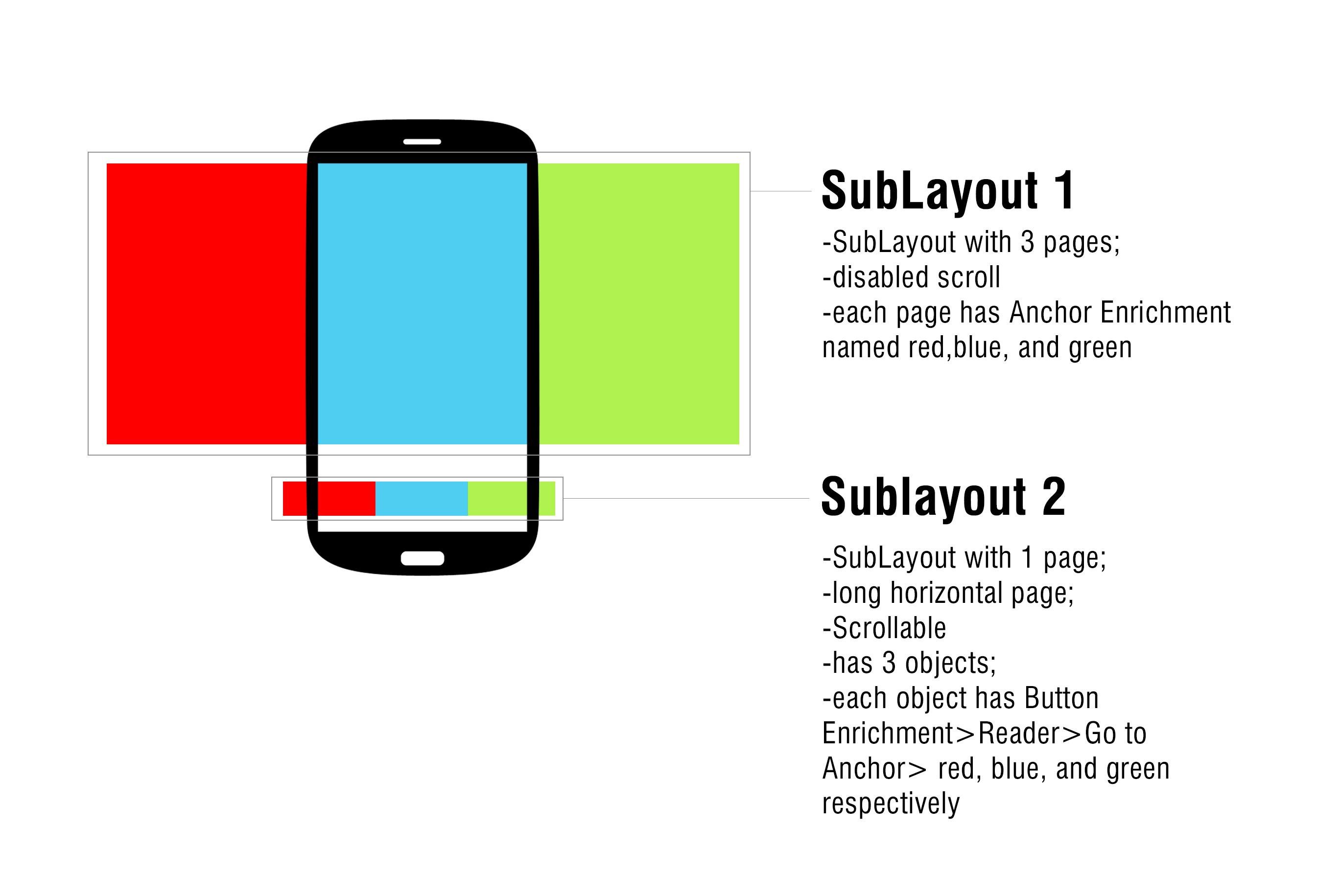 My objective is to create a page with scrollable button below then the sub layout above of it, will scroll to it's target page with anchor. I tried to create a not scrollable button, it works fine on iPhone 5, but not on Android (android phone do nothing if I tap the button).
Any Idea how to do this?
Thank you :)